From racing to cruising, Newport Yacht Club is home to a wide variety of sailboats. Not only do we have Irondequoit Bay to sail but Lake Ontario is a short distance away. The bay offers a unique opportunity as the afternoon thermals provide great wind into the evening.
---
News
The brown jug is being hosted at Rochester Canoe Club this year.
---
Club Racing
Thursday evenings at 6 PM and Sunday afternoon at 1 PM finds our Snipe and Laser fleets racing. Cruising and Catalina 22 fleets take to Irondequoit Bay for racing Thursday evenings at 6 PM and out on the lake Saturday mornings at 11 AM. If you are interested in participating, contact our Race Chair, Jeff Heidman, at Racing@NewportYachtClubRoc.com
Signup for Race Committee!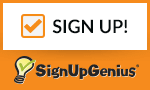 2023 Racing Schedule
Bay Racing
Location: Irondequoit Bay
Fleets: Laser/Snipe, Catalina '22, Cruisers
Start time: 1800 (2-3 races, depending on conditions)

Dates
Spring Series: June 2, 9, 16, 22, 30, July 7
Summer Series: July 13, 20, 27, Aug 3, 10, 17, 24
Lake RACING
Location: Lake Ontario
Fleets: Cruisers, Catalina '22
Start Time: 1100 (2 races)
Dates
Spring Series: June 10, 17, 24, July 1, 8
Summer Series: July 16, 23, 30, 25, August 6, 13